Why are there air holes among PVC foamed board?It caused by the foaming agent added in the production of PVC foam board manufacturers,so there will be bubbles among the foam board, and then form the air hole.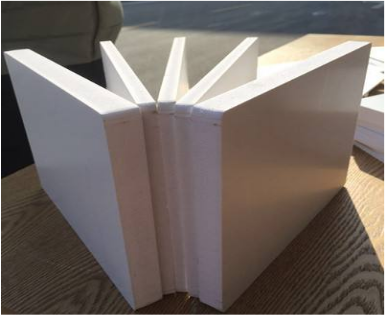 Definition of PVC foam board
PVC foam board is based on plastic and contains a lot of bubbles. It can be said that it is a composite material filled with gas.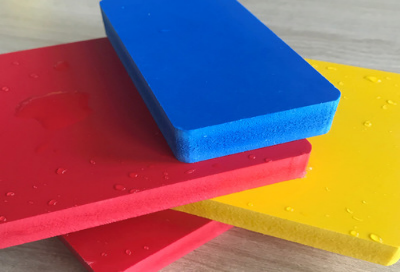 Classification of PVC foam board
According to the different expansion ratios, it can be divided into high foaming and low foaming. According to the softness and hardness of the foam texture, it can be divided into rigid, semi-rigid, and flexible foams. According to the cell structure, it can be divided into closed-cell foam and open-cell foam. The common PVC foam sheet is a rigid closed cell low foam sheet.
According to several common situations and the problems encountered, the editor organizes related solutions as follows.The first case:
large bubble hole in the board
Question one:
high extruder temperature setting
Solution:
lower the temperature (appropriately -5 degrees, fine-tune in decreasing mode, don't cool down by large fluctuations)
Question two:
low foaming regulator dose
Solution:
increase the amount of foaming regulator (similarly: increase the amount of fine-tuning in a small unit)
Question three:
improper lubrication regulation
Solution:
adjust the ratio of lubricant appropriately (according to the experience of the startup master, no specific parameters are available)
The second case:
large bubble holes in the sheet core and small bubble holes on the surface
Question one:
host temperature is high
Solution:
reduce the temperature of the host (appropriately -5 degrees, fine-tune in decreasing mode, don't cool down by large fluctuations)
Question two:
improper lubrication regulation
Solution:
adjust the ratio of lubricant
Question three:
insufficient melt strength
Solution:
increase the amount of foaming regulator